The Importance of Professional Boat Maintenance with ACE Yachting
Why Boat Maintenance Matters: Ensuring Smooth Sailing for Your Investment
Owning a boat is not just a pastime; it's an investment in moments of serenity, adventure, and maritime luxury. To safeguard this investment, meticulous boat maintenance is paramount. Regular upkeep not only ensures the longevity and performance of your boat but also contributes to a worry-free and enjoyable seafaring experience.
Why Boat Maintenance is Crucial
Boats, regardless of their size or type, are exposed to the elements and constant wear. Saltwater, sun, and wind can take a toll on the hull, engine, and various components. Regular maintenance addresses potential issues before they escalate, preventing costly repairs and extending the life of your boat. It's the key to reliability on the water.
Trust the Professionals: ACE Yachting – Your Maintenance Partner
Entrusting your boat to professionals is not just a choice; it's a smart investment in the longevity of your maritime asset. ACE Yachting, with a rich history of maintaining over 150 boats, boasts a team of seasoned experts specializing in motor boats, sailboats, catamarans, and luxury motor yachts. Our commitment to excellence, attention to detail, and a customer-centric approach make us the go-to choice for boat owners seeking unparalleled maintenance services.
Why Choose ACE Yachting for Boat Maintenance
Experience Matters: With years of experience under our belt, ACE Yachting understands the unique needs of various boats. Our team has the expertise to handle everything from routine check-ups to intricate repairs, ensuring your boat is in top condition.
Comprehensive Service: We offer a comprehensive range of maintenance services tailored to different boat types. From engine diagnostics to hull inspections, our meticulous approach covers every aspect of your boat's well-being.
Proven Track Record: Our portfolio of successfully maintained boats speaks for itself. Join a community of satisfied boat owners who have experienced the reliability and performance that come with ACE Yachting's professional touch.
Marina Baotić – ACE Yachting Marina
Situated near Trogir, Croatia, Marina Baotić serves as the backdrop for our exceptional maintenance services. This premier marina, renowned for its state-of-the-art facilities and picturesque surroundings, aligns with our commitment to excellence. Together, ACE Yachting and Marina Baotić form a seamless partnership, ensuring that your boat receives top-tier maintenance in an environment that reflects the luxury it deserves.
Elevate Your Boating Experience with ACE Yachting
In the world of boat maintenance, trust matters. Choose ACE Yachting for a partnership that transcends the ordinary. Your boat deserves the best, and we are here to deliver excellence at every wave. Contact us today at ACE Yachting and experience the difference that professional boat maintenance can make.
ACE Yachting Maintenance Services
Services and maintenance of the engines, AC, Winches, generators etc. is performed by a skilled technical Team.
Maintenance / repair of main engine and generator: Annual maintenance and overhaul of main engines and generators will be performed on the yacht.
Electronics & Entertainment
Survey and calibration of the electronic instruments. Bilge and hatch indicators are maintained. The Internet, TV and music system is controlled by a highly qualified Technical Team.
We work with high quality antifouling applications for the boats, all works are performed under supervision of an expert team. Gelcoat repairs, polishing and varnishing works are also to be done in top quality.
We provide a large selection of the highest quality materials and manufacturer brands for yacht owners to choose from.
Yacht equipment (anchor and deck winches, sails, water makers, life raft, fire extinguisher, gangway etc.) are taken off the boat carefully serviced, certified and installed back on the yacht.
Pumps maintenance, pipes, holding tank gray and black water tanks cleaning and services are performed.
Stainless polishing is performed by our cleaning and protection team and new stainless equipment or parts are replaced by original parts or manufactured by specialists.
New enclosures or a simple zipper repair, we provide canvas and upholstery services, fabrics are carefully chosen by specialists, tailored and installed with precise workmanship.
A teak decking and the woodworks refit and control are made by best handymen for teak.
Yacht Cleaning & Protection
During winterizing and regular check and service period, we keep yachts clean and protected with our devoted cleaning & protection team.
Yacht maintenance and the quality of all phases of maintenance is carefully controlled and regularly reported to the yacht owner.
Buying a yacht for private purposes and need regular maintenance?
Owning a yacht for private purposes only can become sort of a small business.
ACE YACHTING team can assist you in operational, as well in financial aspects of owning a yacht; from dockage supervision to yearly maintenance, boat cleaning and legal procedures such as boat certification.
We charge a monthly fee to oversee, manage your boat, its maintenance, repairs and upkeep.

We visit your boat once a month, more often if required.

Each month will provide you with a detailed report and a short video highlighting any issues.

We will also check on the mooring lines and fenders, heaters and dehumidifiers.

We will then give you a competitive estimate for anything that needs doing.
How will we save you money and provide stress free yacht ownership?
Identifying problems early

Only doing work that is required

Using the best skilled labour

Obtaining highly competitive prices for the equipment and services we provide
Our 15 years of experience in yachting business and owning a yacht charter company, will secure you best technical support.
With our network of partners, you can use our good relationships in obtaining cheaper parts for your boat.
For further info or price quote, contact us today.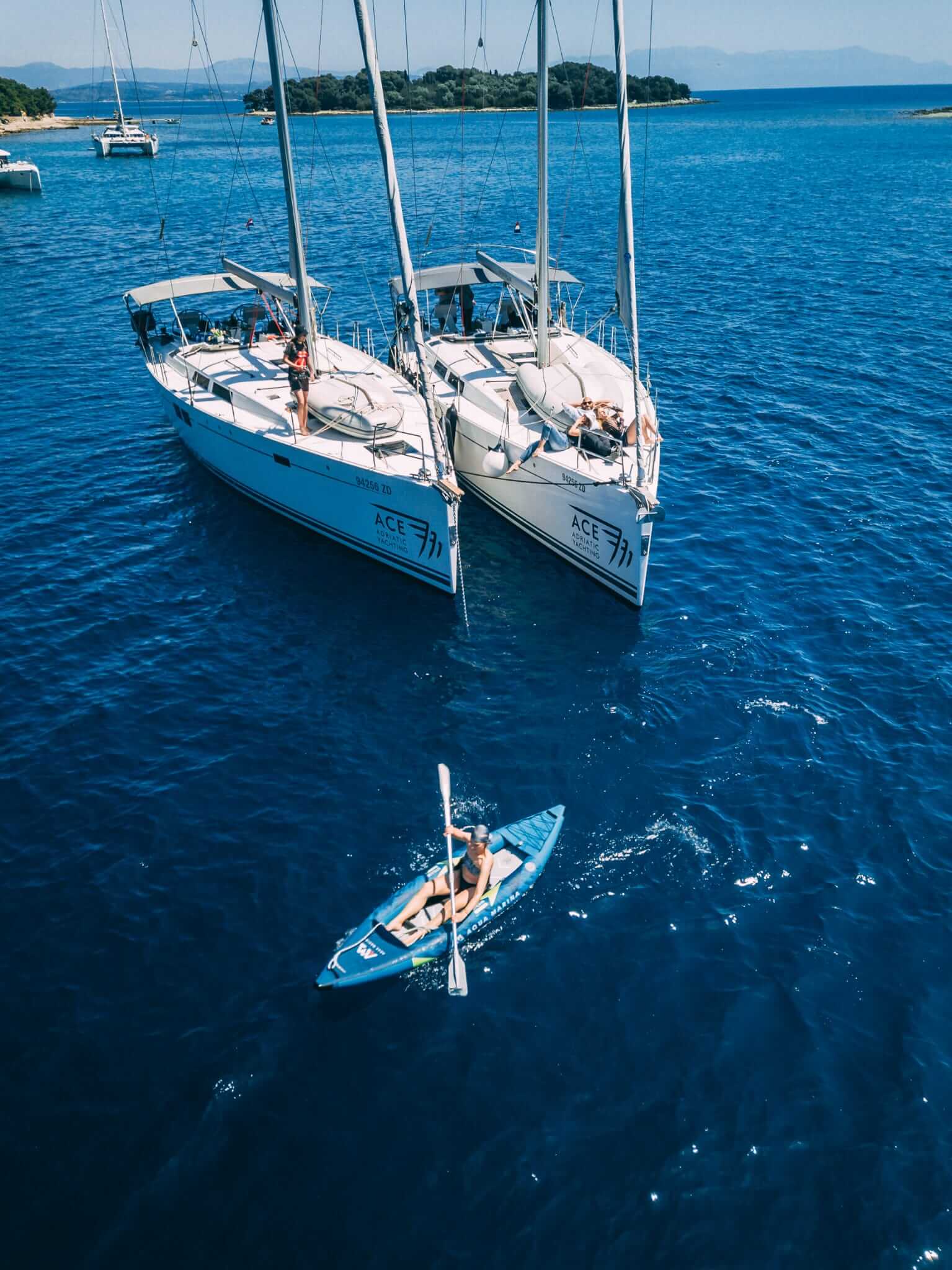 Tips for winter maintenance
Laying up your boat for the winter correctly can prevent untold problems when you come to use the boat again in the spring, so here are our top tips for winter maintenance.
Plan for and allow the time it takes – whether you are doing it over a weekend or a period of time, then allow plenty of time, as it will take longer!

Drain all the plumbing systems – water damage and freezing can have a huge impact on your yacht come Spring, so check all pipes, tanks, pumps and strainers are all completely drained.

Empty the holding tank and check your yachts manual on the best procedure to lay up your system heads.

Check the bilges and the water tanks.

Remove all your personal and housekeeping items from the boat, including cushions, bed linen and curtains, they can get damp and mouldy if left onboard over the winter.

Remove all loose electronics and battery powered items from the boat, such as torches etc.., these can become damaged by dampness and corrosion.

Wash down all surfaces and hardware.

Check all your onboard safety equipment is in good working order, e.g fire extinguishers and buoyancy aids.

Engine layup and Servicing and don't forget the fuel tanks too!
We look forward to welcoming you aboard our fleet of boats and making your holiday in Croatia an unforgettable one!
We would love to hear from you.
Your email address will not be published. Required fields are marked *
Address
Marina Baotić, Ulica Don Petra Špike 2a, 21218 Seget Donji